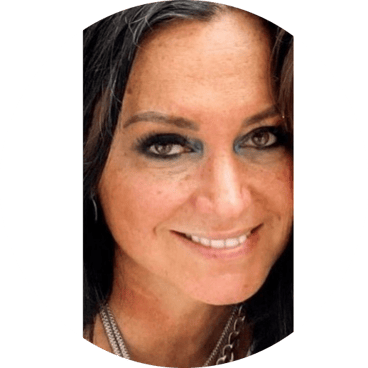 Jennifer Andrews
No matter the industry - Jennifer Andrews has always focused on smiles. Whether these smiles were due to the reaction of a beautiful new set of pearly whites, the satisfaction of a dessert that just hit the right spot, or that childlike and eternal glow that is inescapable while associating with Father Christmas - wherever smiles are manifest, coincidentally (or not so much so), Jenn is also.
Among some of her most memorable accomplishments include her many years as a dental practice director and trainer for dental practices. Jenn had long seen an urgent need to find ways to bring restorative aide to the dental phobic public that has suffered through no fault of their own. Offering solutions to substitute for the despair many have felt , has brought great satisfaction.
Beyond dental, Jenn has found the way to many peoples' hearts-and the quickest way to the heart is of course through the stomach. Imagining a means to instill the various principles that can be only derived from the workplace, Jenn saw a joint opportunity to give real life education to a growing cadre of children (her own, and a multitude of nieces & nephews), as well as run a successful business. Though verging on cliche, no better way to show the next generation the ropes than through a lemonade stand. As loyal customers continued to honor Family Squeezed Lemonade, another brainchild was born...a new take on another childhood classic - the ice pop! Family Freezed was born, ice pops of the 21st century, albeit with some delightful upgrades.
Of local note, we have been bestowed by the Calgary Stampede with 'best beverage', 'best food' and 'best new booth' 10 times. From there, many food trucks were created and now run in several cities; most here in YYC. Jennifer and her husband also own and operate YYCFoodTrucks.
Though food is a year round passion, as fall leaves turn to winter white - another passion manifests itself - specifically, the magic of Christmas. Jenn has been featured in several Hollywood documentaries for her 'Santa School' and is also rumored to be related to the Jolly Elf himself. Santa School operates to equip some of Santa's local and international representatives with tips, tricks and a mastery of that classic 'Ho Ho Ho' on such a level that Kris Kringle would be proud. Further, Jenn is also a published author of a children's Christmas book, with several others forth coming.
Join the community
#onetalks2022