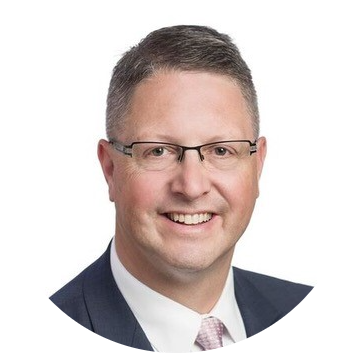 Mr. Kurby W. Court
Community minded leader with an intuitive standard of excellence.
Recently described by colleagues as a considered decision maker, Kurby Court has a knack for big-picture thinking when it comes to understanding the importance of leadership in strategic relationships.
On March 4, 2020, Kurby was appointed as the President & Chief Executive Officer of the Calgary TELUS Convention Centre (CTCC). Kurby joined the CTCC in 2017 as the Vice President, Experience and was responsible for all operational efficiencies of the Centre with a focus on delivering a customer-centric experience with his team of professionals. Before joining the executive team, Kurby enjoyed a wholesome 20 plus year executive career as the Vice President, Special Features at Spruce Meadows.
Through his years of service, Kurby has demonstrated remarkable acumen in engaging stakeholders, including community-based organizations, government agencies, corporate supporters, and fellow teammates. Kurby is widely respected for his authenticity, leadership, collaboration, integrity, and dedication. Beyond his specific focus on relationship management, Kurby has a wealth of operational experience in attraction, hospitality, and event management industries, developing and empowering human capital, sales and sponsorship, consumer service standards, brand management, and operational and capital finance.
Kurby is a relentless learning leader, currently finalizing his Royal Roads University Masters of Leadership Studies Program. He is a Certified Life and Executive Coach Practitioner, and alumnus of both Cornell University and the Banff Centre for Arts & Creativity.
Kurby has served on the Board of Directors for the Lord Strathcona's Horse (Royal Canadians) Regimental Society and Ceremonial Mounted Troop Foundation (2015-2017), as well as Tourism Calgary (2009-2013). He is an active member of the International Association of Venue Managers, the International Association of Convention Centres, Canadian Association of Exposition Management, and Convention Centres of Canada. Kurby is also a trusted advisor for the City of Calgary, Tourism Calgary, and proudly champions Dreams Take Flight – Calgary and advises the Roelofsen Family with their daughter's legacy foundation.
Kurby enjoys growing others (through positive change), photography (with perspective), cooking (creatively), reading (daily), fishing (offshore), golfing (poorly), and inspiring (authentically). He enjoys travelling with his wife of 25 years and their two teenage children.
Join the community
#onetalks2022